New store opens in Seymour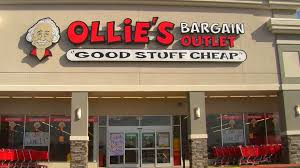 Ollie's, one of the largest retailers of closeout merchandise, is opening in Seymour on Wednesday August 26. At Ollie's customers will find name brand merchandise up to 70% off. They have everything you could need from food, cleaning supplies, personal care, hardware, automotive, and any other essentials that consumers might need. Ollie's buyers travel the world looking for brand-name closeouts, overruns and package changes. Most of their merchandise is from manufacturers who make too much of an item and/or change their packaging.
Ollie's is located off East Tipton Street next to Gordmans, the store that went out of business in early July.  "Ollie's is a large retail store, but I believe that they could update their cleaning around the store and maybe place a couple air fresheners to keep it smelling nice," Ally Leinart speaks from visiting the store during the opening days. Ollie's business has been doing exceptionally well with everyone coming and checking out the new store.