10 Tips and Tricks for Incoming Freshman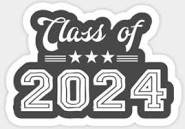 There are 3 sets of stairs, use them.

If you're going to a history class, use the stairs by the auditorium. If you're going to an English class, use the stairs by the cafeteria. If you're going to a business/career class, use the main stairway. This will reduce the traffic in the main stairway and make life a lot better for everyone.

 There are 2 identical lunch lines and one express line, you don't have to use the same one each time.

You can get the same meal much faster if the line inside the cafeteria is shorter than the line outside of it. If you're not getting the featured meal, use the express line.

Find a healthy way to deal with stress.

There will be a lot of stress on you at some point, whether it be from homework, extracurricular activities, or friendships. The key is finding a way to cope with the stress in a way that will not make the situation worse.

Get involved.

Dress up on spirit days, wear the theme to football games (when we have them again), scream your lungs out in the student section, have fun with it.

 

Ask questions in class.

It is never fun to be the only one asking questions, but I promise you there is a good chance someone else was wondering the same thing you were. If you don't feel comfortable asking during the class, talk to your teacher before or after. 

 

Always do extra credit assignments.

In your junior and senior years, there are fewer and fewer opportunities to get meaningful extra credit, so make the most of the ones you get now.

 

Don't block up the hallway.

It's not that we want to get to class, we just don't like slow walkers.

 

Drop those friends that never make you feel good about yourself.

High school may not be the best 4 years of your life, but you should try to make it the best you can, and if that means cutting off those people that you're always changing who you are just so you can be around them, then it is what it is.

Never pass up the opportunity to make positive memories.

It's not all about grades: go on that dinner date, take that sunset drive with the windows down blasting music. If you go to a gathering, be safe, mask up. Seymour may not have a lot to offer, but it does offer the chance for good memories.

 

Read the Seymour Owl.

We post the most up-to-date information of the events of Seymour High School, and are always adding new content.