Five Tropical Storms in the Atlantic Ocean
2020 has seen around twenty tropical storms in the past month with two of them impacting America. Currently, Seven Tropical Systems are in the Atlantic with another two storms impacting America. Tropical Storm Sally has sustained winds of 85mph with it likely cause mass devastation to Louisiana, Alabama, Mississippi, and Florida tonight and into the following few days. This storm has a turning path just like Hurricane Andrew in 1995 with it curving below the applications as it travels to the northeast. According to The National Hurricane Center, They predict this storm to become a category three hurricane later today with winds spiking at 130mph and dangerous surges from the southernmost Florida panhandle to the coast of Texas, some surges possibly reaching 11ft in Louisiana. Tornado Watches and Warnings have already been issued from the Storm Prediction Center today, making this hurricane even more dangerous than it already is. 
Another Hurricane retreating Bermuda as of now and will weaken as it travels to Europe. This hurricane, Paulette has already caused immense damages to the island with wind speeds trampling around 100mph. 15,000 are additionally without power and will likely have to deal with this for the next week. One person had enough charisma to wrap her vehicle with bubble wrap, thinking there would be hail in their vicinity. Luckily for Bermuda, they will finally be able to survey the damages. 

About the Writer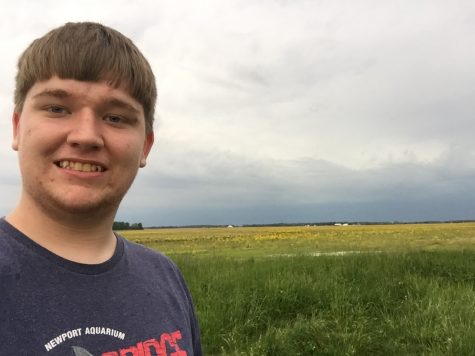 Andrew Dickmeyer, Staff Writer
Hello, my name is Andrew Dickmeyer, and I am  known to be "The Weatherman" of the school. I have learned tons of information on how weather works and...