Upcoming Events and Reminders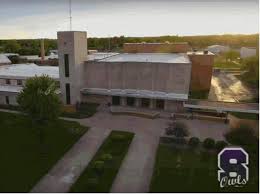 Here are the current and upcoming events at Seymour High School:
"Best Buddies" club has been created at the school and is a club where buddy patterns are formed between someone with a disability and someone without a disability, to create opportunities for friendships and skills.  They will have a call-out meeting in the library September 24th after school until 4:30. If you cannot attend this meeting and you are still interested, please contact Mrs. Flack or Mrs. Cain. ([email protected]) or ([email protected])
Archery sign-up forms are available in the Main Office, and the first practice will be on September 29th
Seniors: College- Go application week will be September 21st to September 25th
October 12th and 13th will both be E-learning days, and the remainder of the week will be Fall Break
October 28th will be the day of P.S.A.T testing, and the schedule will be altered to work around testing and your teacher will go over a practice guide with you, and talk about how scoring is handled
Have a great day !