Seymour Girls Soccer Demolishes Floyd Central
This year for the Seymour Lady Owls Soccer team, the Floyd Central Highlanders were the team to beat, and they did not disappoint. On Tuesday night, the Seymour girls soccer team traveled to Floyd Central to take on the Highlanders. Despite having three varsity players out with injuries, other players were ready to step up. The Highlanders were 3-4 going into the game, but came out with a winner's mentality. The Lady Owls were ready from the start. Junior, Lillie Wessel, put one in the back of the net at the three minute mark, but that was just the beginning. Then came Haley Westfall's goal, going one on one with the goalkeeper. As the game progressed, Floyd became angry with the refs and Seymour. A junior captain starting midfielder was given a yellow card after multiple disputes with the referees and unsportsmanlike conduct toward Seymour players. The icing on the cake for the Lady Owls was when they were given a penalty kick after a foul called in the box. Senior, Alyssa Perry, stepped up to the mark, focused on the goal. She shot it, but despite being denied by the goalkeeper, she didn't let up and got the ball off the rebound and put it in. The game finished with a score of 4-0, ended by a goal from Kylee Nowling, on a shot from beyond the 18′ mark. The victory marked the first time the Owls have beat Floyd Central since the 2011-12 season. The Lady Owls don't catch a break as they travel to Bedford North Lawrence for a conference match up Thursday night. The Stars are 3-7 on the season. Then this Saturday they will have a home match-up against the East Central team from St. Leon, Indiana. The Trojans are coming off a solid year and look to be even better this year.
About the Writer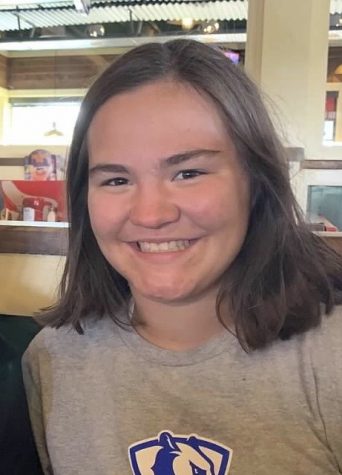 Kendrick Sterling, Staff Writer
Hi! My name is Kendrick Sterling, and I am a junior at Seymour High School. This is my second year writing for The Owl. I enjoy writing about sports and...