Louisiana likely to be impacted by a third hurricane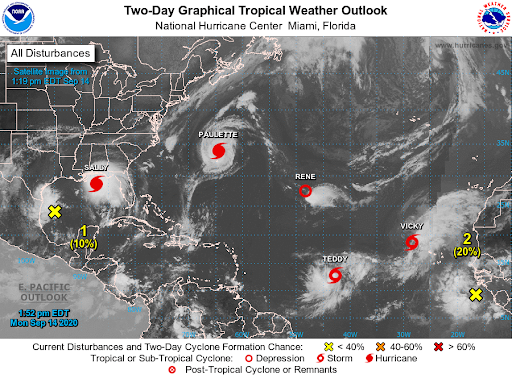 Hurricane Delta, another intense hurricane, is likely to impact Louisiana this week. With two already having caused mass devastation to certain areas, this one will likely be just as intense as Hurricane Laura. Laura struck Louisiana on August 26th which caused about 10.1 billion dollars in damages to Louisiana alone. Having another storm looming makes rebuilding even more difficult for Louisiana. Hurricane Delta is already considered to be a category three storm, with The National Weather Service saying this could be even stronger. Tornadoes are extremely likely with this hurricane as well as torrential rainfall and strong tide near the previously central location, Lake Charles, where Laura hit. 
On October 6th, Governor John Bel Edwards declared a state of emergency for Hurricane Delta and the severe damages it will cause. According to my studies, I am predicting Hurricane Delta to stay a category two and begin landfall as a category three or four hurricane. Helicity swaths (which is a fancy word for vertical rotation) are likely going to be surprisingly above average and may bring the tornado totals super high. Delta will likely cause upward of twelve inches of rain on the coast of Louisiana with the tide rising twelve feet in some isolated spots. Wind speeds at the surface are predicted to be a consistent 90mph with gusts likely rising to 100mph at times. This is an incredibly dangerous storm, with concerns that it will be as strong as the last. Hopefully, this incredible season can bombard another area; we are already going through enough in 2020.
About the Writer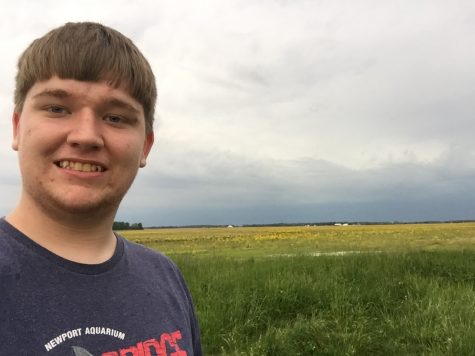 Andrew Dickmeyer, Staff Writer
Hello, my name is Andrew Dickmeyer, and I am  known to be "The Weatherman" of the school. I have learned tons of information on how weather works and...