A Teenager's Workload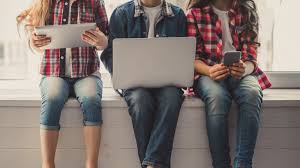 Very much is expected from teens in this day and age. They are supposed to go to school, play sports, be in clubs and have a job. Not only do they have to go to school but they are expected to get good grades and do all their homework. Some may ask, "How do they have time for all of this?". I interviewed four high school students to see how they tackle this workload.
Seymour High School Junior, Lillie Wessel, is a very busy teenager. She plays soccer for SHS, as well as club soccer, and being involved in 4H. For school soccer, she has practice pretty much everyday between August and October. With club soccer, she travels to Indy 3 times a week for practice as well as having tournaments on the weekends. In 4H, she shows pigs which is a very involved project. When she has pigs in the barn, she has to be with them everyday feeding them, cleaning their pens, and walking them. She is starting her job at B.loved in January which will add onto her workload of an evening. She averages around an hour of homework each night. I asked Lillie how she manages getting all of her work done and how it effects her and she responded with, "Sometimes I just have to stay up late to get my homework done. If I have practice I will have to go to the barn afterwards and I usually don't get home from practice til 8. So it can be challenging. It creates a lot of exhaustion, but I've just gotten used to being tired a lot.".
Another Junior at SHS, Camryn Sterling, is also a very busy person. Camryn plays soccer and softball for Seymour High School as well as playing travel softball. She is also in National Honor Society and volunteers. She has soccer everyday in the fall and softball everyday in the spring. Travel softball has tournaments on weekends in different states that she attends. Camryn actually just recently committed to playing college softball at Iowa Western. She averages an hour to an hour and a half of homework per night. I asked her how she manages getting all of her work done and how it effects her. She replied, "I use my time wisely by getting as much homework done during the day, so I don't have as much for that night. I also try to do my homework the day it was assigned, so I can get it out of the way and I can focus on my upcoming assignments."
Kendrick Sterling, another Junior at Seymour High School, has many busy days. She is on the basketball and softball team at school and on a travel softball team. Her school sports take about 2 hours, 5-6 days a week when they are in season. Her travel softball takes up a lot of her time and has practice for 4 hours once a week. She sends emails to college coaches once or twice a week which takes about an hour of her time. She also has around an hour to an hour and a half of homework each night. Kendrick said, "I handle my work by using my time wisely in class." which is how she gets all of her homework done and having time for her sports in the evenings and on the weekends.