Senioritis: The Silent Killer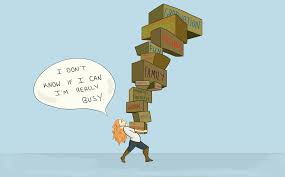 One word that can make teachers shudder with fear and leave even the strongest students wondering where they went wrong: senioritis. Every year, naive students go into their senior year and tell themselves "that won't happen to me!" Some accept their harsh reality earlier than others, but it all ends just the same: no motivation in your academics. In addition, the ongoing COVID-19 pandemic has revoked many of the joys of senior year, leading to even worse conditions. How large of a problem is senioritis, really? 
According to a survey conducted by the Northwood Omniscient, a student-led newspaper out of North Carolina, "The Omniscient reports 78 percent of seniors admitted to having senioritis." With such a large majority of seniors reporting  a case of senioritis, it is important to note the symptoms first. Once the student has successfully been accepted into college, and with graduation rapidly approaching, many seniors experience a "burnt-out" feeling, where the youthful exuberance they brought to the hallways freshman year fades, and many fall days- even weeks- behind on assignments. The joy that being at school once brought is now a chore that aches the body (especially for those with part-time jobs) and strains the mind as homework piles up, and grades drop down into uncharted territories. Despite the negative impacts of senioritis, many fourth year SHS students have plenty of activities to enjoy within the confines of this campus. However, many of these activities: Powder Puff, Homecoming, Tents and Tailgates, Student Vs. Staff, Dance Marathon, and sitting front row in Student Sections, just to name a few, have been cancelled or postponed with no return date in sight as a result of the ongoing COVID-19 pandemic. Not only are seniors experiencing burn-out, but they also have none of the outlets that can allow for memories to be made, and for their senior year to be enjoyable. It is truly a double whammy of the worst degree.  
In order to understand how senioritis is affecting SHS students personally, I spoke with Gavyn Stagnolia. Stagnolia is the President of the Dance Marathon committee, a drum major for the SHS Band, a member of National Honor Society, all on top of his job as a barista at the Seymour Starbucks. However, he described his time to focus on extracurricular activities as "limited" as a result of a self-diagnosed case of senioritis, claiming that "[senioritis] and COVID have contributed to the worst stress I've experienced." Stagnolia notes, "the expectations for a student have not changed in this time of change." However, Stagnolia offered a silver lining, his sources of inspiration to succeed, "if my teachers have a long discussion with me, I could be motivated." Closing the interview, Stagnolia advised underclassmen to avoid his struggle by "not telling yourself you're gonna do it tomorrow, because that usually does not work out." 
It is also important to note that students are not the only ones impacted by the effects of senioritis. Teachers have to deal with these students, some at their lowest points academically. To get a teacher's perspective, I spoke to Ann Tormoehlen. Tormoehlen teaches AP Statistics and AP Calculus to seniors, but also offers guidance to freshmen in Geometry and Algebra classes. As expected, she states that "As the year progresses, seniors always do get worse." However, she offers praise for the current seniors in dealing with the harmful effects of the persisting COVID-19 pandemic, as she thinks that "the seniors have done really well since it is very hard to stay motivated in this time, so I am very proud of the work they have put in." In asking for advice for her students to minimize the drawbacks of senioritis in the classroom, she states that seniors "should not get into a pattern where they feel unmotivated for a couple of weeks, fall behind in work, then make it hard for themselves in the short term of the chapter, and then the long term of feeling unmotivated because their grades drop." also adding, "If you stop now, there's no going back."
In conclusion, although a lack of motivation is something all seniors will likely go through as a result of being so close to the end of their high school career, there are ways to stay motivated still and mitigate the effects of senioritis on your report card. If you feel that motivation is an issue, talk to those around you: teachers, friends, parents, and try to get yourself back on track to achieve for the future you desire.