COVID-19 Affects College Football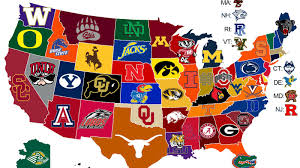 As the NCAA looks to continue with the college football season, there have been some situations to what could be a major setback to many college football players and teams. 
Along with the several college football games being postponed or cancelled, many rivalry games have been affected also. For example, Indiana University vs Purdue University and Michigan vs Ohio State have both been cancelled due to COVID-19 restrictions.
CBS Sports explains, "With many unknowns about the virus and its long-term effects, schools are taking every precaution necessary to make sure the student-athletes and staff are protected. As we enter week 15 of the 2020 season, there have now been 128 games affected by COVID-19 with most postponements coming as a result of contact tracing protocols that require players to quarantine for 14 days if they are deemed to have been in high-risk contact with someone who has tested positive for the coronavirus."
For example, Indiana University's Football Program is continuing to make successful moves in the poll rankings. As of November 29th, IU Football was ranked No. 10 in the AP Poll. This is the highest ranking Indiana University's Football Program has had since October 27, 1987. Under the coaching of Tom Allen, IU has beaten highly ranked teams, such as Penn State, Maryland, Wisconsin, Rutgers, Michigan State, Michigan, etc. Even with the unfortunate situations, Indiana Football has taken advantage of the opportunity to play, not knowing when the last time will be.
According to the Chicago Tribune, the student-athletes are tested every 72 hours before a game, limited number of fans, players and coaches are required to have masks on on the sidelines, and all conditioning and practices should remain outside, in small groups, if possible.
Please continue to participate in the safety precautions that are in place. Let's help these student-athletes to continue what they love doing, so we can watch them do what they love doing.