2020 Reflection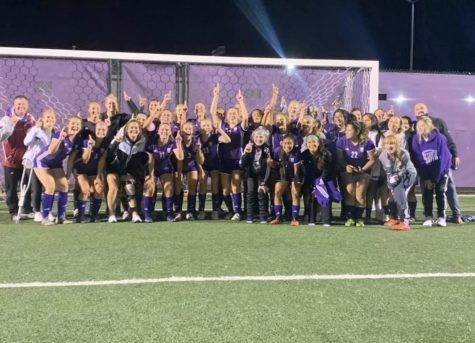 Looking back on the year 2020, I have come to realize that I have a lot to be grateful for. Although this wasn't the best year for me, or for anyone really, I am healthy, and I still have my loved ones standing by my side. 
I can remember sitting back with my sister one night before the upcoming year saying, "2020 is going to be my year." New decade means a fresh start, right? I would be starting one of the most important years of my life. Junior year was the year college soccer scouts could officially reach out. It was also supposed to be the hardest year of high school. Many opportunities were coming and I was thrilled.
If people recall anything from this long, crazy year, it'll be the CoronaVirus. It was something I never imagined would get this bad. I remember leaving for spring break back my sophomore year pumped for the extra long break. If only I would've known how bad it was going to get. The CoronaVirus switched up the tone for the rest of 2020. The rest of the year was honestly really scary. COVID-19 cases were going up, death rates were increasing, school was out, the country was on lockdown, church was shut down and tensions were growing throughout the world. Nobody knew what was going to happen next. I mean, what else could go wrong? To top it all off, I barely saw my mom over this past spring. She was at work constantly dealing with COVID, not that it was her fault, or anyone else's fault, it was just the way it was. Nobody had any control over what was happening in the world. 
Switching to a much happier note, the Seymour Lady Owls' Soccer team had a great 2020 season. We finished out the year with a record of 11-3-1, along with a victory to declare us Hoosier Hills Conference champions! Battling through countless obstacles and several injuries as our team did this year, it felt good to see us push through and accomplish our goals we had set at the beginning of the season. I think we certainly made ourselves proud and our town proud during this crazy, uncertain year. I had a great season personally as well. Although I didn't expect it to end the way it did for me, I still finished out the season with 8 shutouts. I wish I could play alongside my senior teammates, and best friends, just one more time! 
I know more happened this year, but to be truthful, it's really hard to comprehend all that happened in one year. Especially 2020.  
Again, this wasn't the greatest year, but I still have so much to be thankful for. I grew as an individual, my faith in God strengthened, my close friends and family are still here, and I am healthy! I have a great town with a great medical team, and I have a great high school. It is hard to put into words how thankful I am for everything I have. 
I know this might sound cheesy, but the hardest times often lead to the greatest moments and successes. I know I have great things coming. I am putting my faith in God and letting him take the lead!  
Cheers to a great 2021 ahead of us! 
About the Writer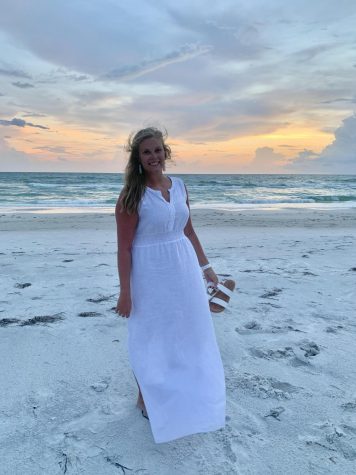 Ellen Zabor, Staff Writer
Hello, my name is Ellen Zabor and this is my second year on The Owl. I am a junior at Seymour High School and part of the Seymour Lady Owls' Soccer team....