2020: A Year Lost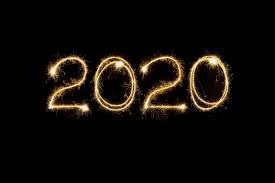 How do I despise thee, 2020? Let me count the ways. 
The year of perpetual disasters started off with a bang, literally, as we were brought to the brink of a large-scale war in the Middle East, wildfires ravaged Australia, and legendary basketball star Kobe Bryant died alongside his daughter Gianna. Yet, as impossible as it sounds, that was the calmest time any of us would know for the remainder of 2020.
Certain events in history are so influential that people can tell you exactly where they were, and what they were doing when it happened: the Challenger disaster, the assassination of Martin Luther King Jr., 9/11. For this generation of young adults, March 13, 2020, will always be that day. While sitting in SRT (which we also lost in 2020), listening to the deluxe edition of Lil Uzi Vert's highly-anticipated Eternal Atake, I removed my headphones to listen as Mr. Prange made an announcement to the school. We were being given two extra weeks of Spring Break in order to let some new virus named COVID-19 run its course. It's almost laughable to think that it was only supposed to be two weeks. The deadline to return to school was then pushed to May 1st, then the next week after that, then it was over; our senior class graduated over radio in the parking lot, our spring sports were cancelled, and we could no longer go anywhere or see anyone. 
The time period between April and August is an absolute blur for me. It was a time filled with an overabundance of TikToks and listening to new music to distract myself from the loneliness that only a global pandemic can bring about. Did I bake bread? Absolutely. Did I do all of that while waiting until the very last day to submit my homework for the semester? Also yes. However, the blissful ignorance of homework being the only issue I focused on was short-lived, as racial tensions in America were once again brought to the forefront of public discourse with the deaths of Ahmaud Arbery, George Floyd, Breonna Taylor, Elijah McClain, and countless other instances of police brutality that sparked a divide in communities. I was too young and apolitical to understand the nuance of this issue when it was Mike Brown, Tamir Rice, and Sandra Bland as the faces of the movement, so this time around I promised myself I would become educated on racial inequities in the criminal justice system. I followed activists on social media, watched documentaries, read literature, and have continued to strive everyday to learn more and more in the hopes of providing education to those around me in order to eliminate those disparities for future generations. 
Even in the worst of times, 2020 was not all doom and gloom, though. I could give you a cliche paragraph about how I learned to "appreciate the little things more," but instead I will just be listing my favorite pop culture moments/trends of the year:
Instead of pandemic, saying any word that starts with p. For example "in the middle of a panoramic."

"The Last Dance."

Tiger King. Never watched it, but the jokes about it were top tier. 
Various TikTok sounds and songs, my personal favorites being "We did it Joe" "Mood Swings" and "Lemonade."

NBA Playoffs drama, and the rise and fall of Pandemic P.
I was grateful to begin the current school year in person, and hope that a hybrid schedule is maintained for as long as necessary, with the all-virtual option not enacted. Though 2021 does not look like it will mark the end of the issues that made 2020 a terrible year, hope for the future where I can lead a student section, or go to collegiate athletic events, or graduate on a stage in a ridiculously hot gym- and do so alongside my best friends- is enough to motivate me to tough it out for another year and make progress so I can be the happiest version of myself. So long, 2020, you will not be missed.