Indiana Women's Basketball Team Has Historic Run
The Lady Hoosiers of Indiana went the distance this year in their 2020-2021 campaign. The Hoosiers were picked to finish first in the Big Ten Conference, but ended up finishing second, behind Maryland. Indiana finished with a record of 21-6, and they ended up being ranked eighth in the postseason coaches poll. This helped them capture the highest ranking of a Big Ten team. The Hoosiers, coming off a great regular season run, earned the two seed in the Big Ten tournament. Indiana got the first-round bye. They were set to play the winner of the Penn State and Michigan State game. Michigan State won the game 75-66, so they were set to play Indiana in the second round of the tournament. Michigan State was the number seven seed, yet they took the victory over the Hoosiers with a final score of 69-61. Indiana had time to refocus after the tournament and prepare themselves for March Madness. The Hoosiers claimed the number four seed and were scheduled to play VCU, who was the thirteen seed. The Hoosiers easily handled VCU with a score of 63-32. The next game they played a number twelve seed, Belmont, and beat them by a score of 70-48. In the round of the sweet sixteen the Hoosiers played NC State, who was a one seed. This was one of their toughest games of the season and they came out victorious, winning 73-70. At this point, the Hoosiers have made it to the elite eight and had a tough challenge ahead of them, playing number three seed, Arizona. Indiana's run came to an end with a hard loss of 66-53. Arizona ended up finishing runner-up in the tournament. With one of the best seasons in Indiana Women's Basketball history, the Lady Hoosiers made it a season to remember. To top off the season, Head Coach, Teri Moren, extended her contract through 2027.
About the Writer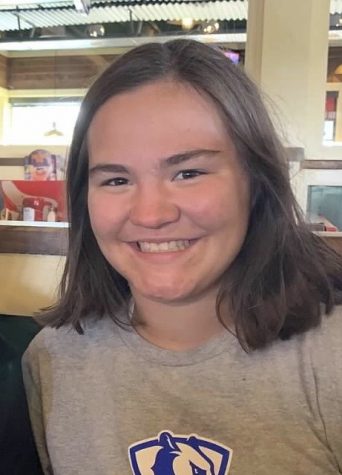 Kendrick Sterling, Staff Writer
Hi! My name is Kendrick Sterling, and I am a junior at Seymour High School. This is my second year writing for The Owl. I enjoy writing about sports and...