New Teacher Interviews Week 3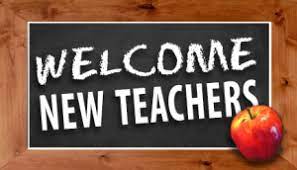 Mrs. Sarah Sterling is a new Health and P.E. teacher this year. She is originally from St. Louis Missouri. She has previously taught at Jennings County Schools for 21 years. She and her husband, Jayson, have three daughters, Camryn and Kendrick who are 17 and Kendall who is 15. In her free time, she enjoys spending time traveling with her family and watching her kids participate in their many sports. She is looking forward to getting to know about all of the wonderful things that are happening here at SHS! When asked why she chose to come to Seymour High School, her response was "I chose Seymour because it is an opportunity to work in the community where I live.  I feel that this is a great chance to give back to the community that has provided a great home for my family". 
Mr. Jared Welden is a new biology teacher this year. He is originally from Evansville, Indiana and this is his first year teaching. He and his wife, Sara, have a 9 month old son named Lincoln. In his free time, he enjoys playing games of all kinds- board games, video games, and card games because he loves competition. He is looking forward to getting to know students and creating unique ways for them to learn. When asked why he chose to come to Seymour High School, he said, "I have lived in Brownstown for 8 years and since beginning a new career in teaching, Seymour seemed like a great fit for our family".