The Hate U Give: A Brief Overview of an Impactful Novel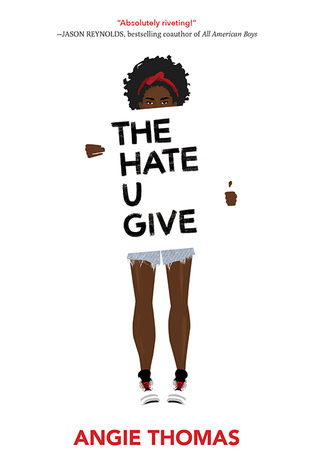 In a school library full of hundreds upon thousands of books, why check out The Hate U Give? The reasons are numerous including it being the recipient of the Coretta Scott King award and it's adaptation into a critically acclaimed movie, but these should not be the primary reasons for a student to read it.  Though this novel was published 4 years ago, its message still remains relevant to this day.
The Hate U Give, written by Angie Thomas and published in 2017, centers around the life of a 16 year old african-american girl named Starr.  It chronicles her life from her point of view: from the prejudices she faces in the predominantly white private school she attends, to the death of her childhood friend at the hands of a police officer.  Reading this book gives students an in-depth look at racial injustice in our country that they may not understand by only watching the news.  These problems are evident in our society, and this novel helps uncover them from the point of view of one of the ones most affected.
This novel may be a work of fiction, but the scenarios it contains are anything but.  To find out more about this book, visit Angiethomas.com.