Owls Tennis Fall in Conference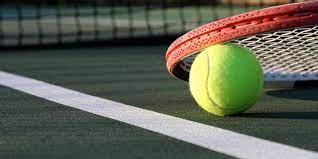 Seymour Boys Owl Tennis lost their first round match-up against Jeffersonville on September 23, sending them to the losers bracket. But after that, the Owls were anything but losers.
The Owls were away for their second match in conference, playing Jennings County. The Birds came home with a hard-fought 3-2 win. Big wins in that match came from: Andrew Levine 6-1, 6-0; Joe Schmidt 6-4, 6-2; Reuben Kruse and Parker Thompson 6-3, 6-3.
Seymour was hungry for more as they beat BNL 3-2. This match, despite the score, did not seem to challenge the Owls very much. As Joe Schmidt swept the floor in 3 singles, Eli Meyer and Jack VonDielingen dominated their 1 doubles opponents. Reuben Kruse and Parker Thompson showed out with a good win to seal-the-deal against Bedford, winning 6-3, 6-4.
The Owls placed fifth in conference overall.