'Writes' of Passage debuts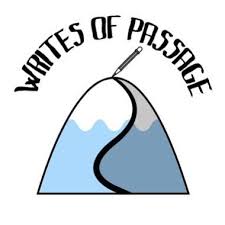 Do you have a passion for creating works of literary art, whether it be through the illustrative lens of poetry or the soaring excitement of a novel?  If so, your time to shine is now here!
Build your portfolio while learning from and connecting with others, with the new 'Writes' of Passage sector in Seymour High School's The Owl: online student newspaper. Here, a few others and I will be accepting submissions of your very own literary works, no matter the genre or subject matter. This is a great opportunity for you to refine and publicize your work, which may also help you later in your life. If you wish to pursue a career in literature, the ability to view and learn from other works, as well as form your own, could prove useful in publishing, editing, writing, etc.
If you've read my previous article, you'll know just how much of an outlet writing can be for some people, myself included. Novels can unfurl into something much deeper. A poem contains many repressed emotions, hidden in every syllable. Literature can provide a great outlet from reality, a portal of sorts. So, if you are interested, please take a trip to the 'Writes' of Passage, launching November 4!
In case you are wondering what some works could look like, here's a sample poem I have written. Enjoy. We look forward to reading your writing, too.
I pop off my scalp like the lid of a cookie jar.
It's the secret place where I keep all my dreams.
Little balls of sunshine, all rubbing together like a bundle of kittens.
I reach inside with my thumb and forefinger and pluck one out.
It's warm and tingly.
But there's no time to waste! I put it in a bottle to keep it safe.
And I put the bottle on the shelf with all of the other bottles.
Happy thoughts, happy thoughts, happy thoughts in bottles, all in a row.
My collection makes lots of friends.
Each bottle a starlight to make amends.
Sometimes my friend feels a certain way.
Down comes a bottle to save the day.
Night after night, more dreams.
Friend after friend, more bottles.
Deeper and deeper my fingers go.
Like exploring a dark cave, discovering the secrets hiding in the nooks and crannies.
Digging and digging.
Scraping and scraping.
I blow dust off my bottle caps.
It doesn't feel like time's elapsed.
My empty shelf could use some more.
My friends look through my locked front door.
Finally, all done. I open up, and in come my friends.
In they come, in such a hurry. Do they want my bottles that much?
I frantically pull them from the shelf, one after the other.
Holding them out to each and every friend.
Each and every bottle.
But every time I let one go, it shatters against the tile between my feet.
Happy thoughts, happy thoughts, happy thoughts in shards, all over the floor.
They were supposed to be for my friends, my friends who aren't smiling.
They're all shouting, pleading. Something.
But all I hear is echo, echo, echo, echo, echo
Inside my head.