SMS & SHS ARCHERY OWL SHOOT OUT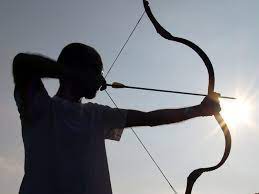 You are invited to attend the Seymour Middle School Vs Seymour High School shoot-out.
COME SHOW SUPPORT FOR 100 SEYMOUR CLUB ARCHERS SHOOTING FOR A SPOT ON THE MIDDLE SCHOOL AND HIGH SCHOOL TEAMS!
It is taking place on Saturday, December 4, 2021.
This will be the first year for our Seymour Middle School archers!
4-8pm at the SHS Auxiliary gym (Entry through door 15)
SMS (Flights @ 4:00 & 5:00pm)
SHS (Flights @ 6:00 & 7:00pm)
An awards ceremony will take place for the SHS archers at@ 8pm
Admission is just $1.00
We look forward to seeing you all!!!