#1 Hits and Releases in August of 1975-80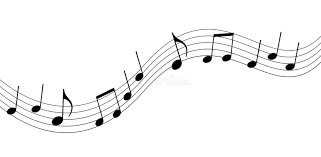 Many songs hit their peak or were released in August of 1975-80. On August 7th, 1978, "Hopelessly Devoted to You" was released. Being from the famed movie Grease, starring John Travolta and the recently deceased Olivia Newton-John, this hit rose to chart #35 on the Billboard Top 100 for that year. With these famous lyrics written by John Clifford Farrar, this song is coming back, connecting with today's teenagers. Another classic that was released in August was "Walk This Way" by Aerosmith. The song was received well when it was originally released, but wasn't doing well until the song's remake by Run DMC with only a feature with Aerosmith. After this, the original placed  #10 in 1986 on Billboard Top Hits and the remake placing fourth on VH1's 100 Greatest Songs of Hip Hop. In addition to these absolute bangers, "Dancing Queen" by ABBA was also released in August. Although we all know the songs because of 2008's Mamma Mia, in 1977 only "Dancing Queen" hit #1 in the United States. This song still makes us want to unleash our inner dancing queen and just let loose today, just like it did in 1977!
"Don't Go Breaking My Heart" by Elton John and Kiki Dee has been with you since childhood if you've watched the movie Gnomeo and Juliet. Throughout August 7-21, 1976, this song was #1 on Billboard Top Hits and won the American Music Award for Favorite Pop/Rock Single in 1977. The Eagles also released a #1 hit called "One of These Nights", the title track from their studio album, One of These Nights, which was nominated for Grammy Album of the Year. "One of These Nights" was the first song by the band to reach number one on the charts. It hit #1 on August 2, 1975 and stayed there for 17 weeks! The final song in this article is "My Sharona" by the Knacks. This song hit the top of the charts on August 25, 1979 and was finally taken over on September 29 of the same year. "My Sharona" was a guaranteed hit, especially with the teens. With its catchy tune and suggestive lyrics, they loved the hit. With their support, "My Sharona" was given the number one spot for a whole month.