Making a comeback: fashion, music, and old school vibes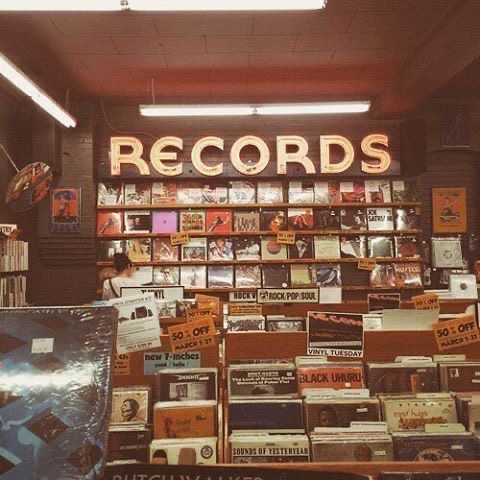 It's been hard to dismiss the old trends that have been making a comeback recently: vinyl records, flared jeans, 80's music, and so much more. 
Bell Bottoms, a popular fashion choice in the 60's and 70's, have recently made a comeback the past few years. In addition to bell bottoms, platform shoes and mom jeans have come back into fashion. Many famous Instagram creators, like Morgan Ann, are big fans of vintage fashion. These creators' posts have helped push these fashion trends into the real world, and now more teenagers have adopted the retro style.
Along with the old fashion trends coming back in style, older music has been making a comeback. Yung Gravy, a 26-year-old rapper from Rochester, Minnesota, has sampled all sorts of music, like Maxine Nightingale's 1976 song, "Right Back Where We Started From," and the popular 1954 hit, "Mr. Sandman" by The Chordettes. More recently, Gravy has sampled "Never Gonna Give You Up" by Rick Astley, a singer-songwriter who had his burst of fame from the early 80's to the 90's. Yung Gravy isn't the only rapper sampling older music: Nicki Minaj, known for her song "Anaconda," featuring "Baby Got Back" by Sir Mix-a-Lot, has recently released a new song, featuring a sample of another older song. "Super Freak" by Rick James, released in 1981, now has a new listening audience due to Nicki's new song, "Super Freaky Girl."
The Netflix Hit Series, Stranger Things, has also brought a new light to 80's music. Season 4, which came out this summer, introduced Gen Z to Kate Bush, the singer of the hit song, "Running Up That Hill (A Deal With God)." Metallica also made an appearance in the show, with new character, Eddie Munson, shredding the song away in the final episode.
In the past few years, vinyl records have come back into popularity. Many people around the world have become collectors of these discs, whether it be for decoration, or actually listening to the vinyls. TikTok has helped the spread of this trend, with people creating videos of their rooms, decorated beautifully with vinyls on their walls, shelves, and desks. Others make videos of what their vinyls sound like, vinyl hauls, and how to take proper care of your records.
With all of these trends coming full circle, there's a good chance that many other trends will make a comeback, too!