Baby Boom at SHS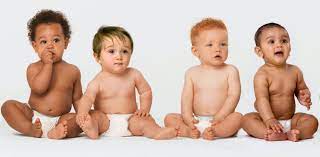 As life goes on, many partners want to start expanding their family. Many teachers across the country each year deal with pregnancy during the school year. Each school can choose to deal with this in a different way. This year, at Seymour High School, some of our favorite teachers have come down with the baby boom. 
Two of our teachers have or are going through their pregnancy journey while also teaching. Mrs. Sovern, our AP World History teacher, went through this journey last school year/beginning of this year. Not much of her teaching methods changed; she just couldn't stand for a long time and couldn't sit at her desk without her baby bump being in the way.  One of the questions we asked our teachers was "Do you think it's fair that you have to use your own sick days to give birth to your child?" She  responded with saying, it isn't very fair but at the same time the school did a good job in still supporting her. "I don't think it's right to use sick days to go on maternity leave , but the school did a good job in still paying. However I don't think it's fair how my husband got 12 weeks off to be with our kid, and I only had a couple weeks." She's also scared now of getting sick because she won't be getting paid if she stays home to take care of herself. Mrs. Sovern was sad she missed being there at the beginning of the year to take care of her students. She didn't get to bond/interact with her students as much as she wishes.  Her baby boy Finn James is now five months old and thriving. 
On the other hand, our much-loved, English 9/English 10 Honors teacher, Mrs. Peters. Apart from Mrs. Sovern, Mrs. Peters has not had her child yet, and is only 33 weeks through her pregnancy. Mrs. Peters started out the year with her students, and continues this tough and thrilling journey in the classroom. Similarly to Mrs. Sovern, Mrs. Peters tended to call her chair home, as being pregnant and teaching was much more exhausting. She wasn't able to stand as long and walk around as often. When asked about the need to use sick days for maternity leave, she replied with a much smaller response of, ¨No comment.¨ The cravings for Mrs. Peters were quite surprisingly healthy, as spray cheese and crackers, and orange juice topped the charts. Mrs. Peters plans to leave us on maternity leave in early February, and we all sincerely wish her the best in her pregnancy.
As your favorite teachers families start to expand, who will have the baby fever next? We wish all of our teachers and staff luck with future pregnancies they, or their partner may have. Merry Christmas, and happy holidays, students.