Boys Tennis Wins 9th Sectional Championship Against Rival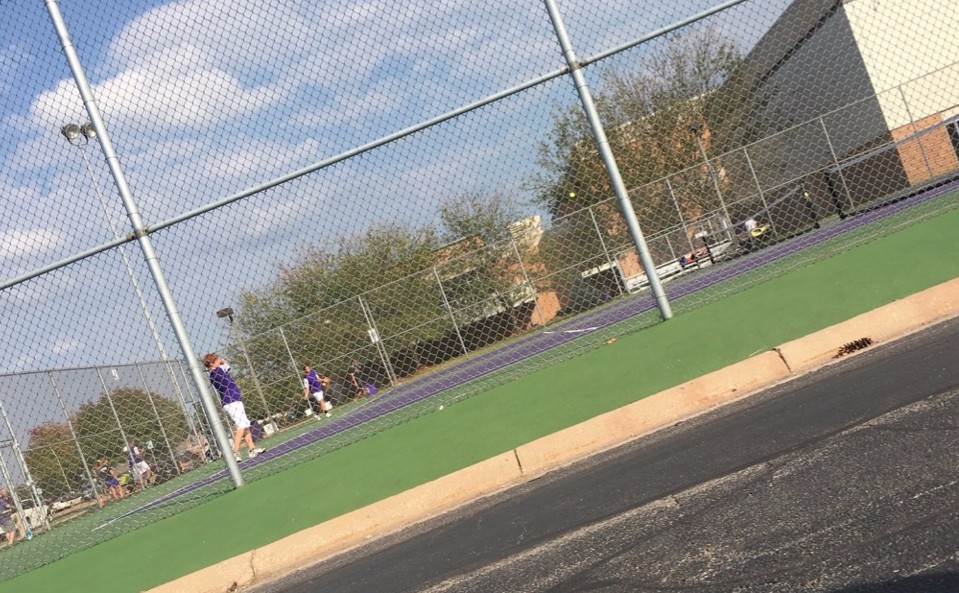 Seymours Boys tennis team was drawn into the sectionals to play Austin first game on Wednesday September 27th. The winner will play Scottsburg the next day. With all matches at Seymour High School starting at 4:45 pm.
Day 1 of Sectionals, Seymour v.s. Austin.
One singles senior Ty McCory beats Austin's one singles 6-0, 6-2, to give the Owls a 1-0 lead in the match
Seymours two singles junior Adam Berry beat Austin's two singles 6-2, 6-0 to extend the lead over Austin to 2-0.
Three singles sophomore Isaac Harden lost to Austin's three singles 0-2. He lost the first set 2-6, then lost the second set 3-6.
One doubles Junior Sam Schmidt, and Sophomore Will Reinhart were the 4th game to be finished, and they won their match 6-2, 6-4 extending the lead. 
Two doubles Sophomore Trey Hohnstreiter, and Junior Pablo Jimenez won their match 6-2, 6-3 to give the Owls the official win, and the lead went to 3-0.
One and two singles got off the court quick, so they only needed one more point to win. They needed a win from either three singles, one or two doubles. Two doubles was already in the second set, up 1-0. But in the end, both doubles teams easily defeated Austin, and the match was already decided.
The Owls eliminated the Austin Eagles by a score of 4-1. They Owls advanced to the semifinals, and played Scottsburg.
Day 2, Seymour v.s Scottsburg
The Owls played well and battled all the way down to the last match. Two singles Adam Berry was the first one off the court after beating his opponent 6-1, 6-1. Ty McCory was second done after winning 6-4, 6-1. Two doubles then lost 2-6, 4-6. Both one doubles and three singles went into the third set. One doubles lost 2-6, 7-6, 5-7.
The match came down to whoever won the three singles match. The total score was 2-2.
Isaac Harden and the three singles from Scottsburg went into a tiebreaker. Which means first one to seven points wins. It was 6-5 in Harden's favor, and Scottsburg hit the ball out during a rally. Seymour won 3-2, and advanced to the finals to play rival Brownstown for the Sectional Championship on Friday, September 29th.
Day 3, Sectional Finals, Seymour v.s Brownstown.
Seymour got off to a good start when two singles Adam Berry defeated Brownstown two singles 6-0, 6-0. Then one singles Ty McCorry won his match 6-3, 6-2. Following the earlier trend, one and two singles were first off the court in the Owls' favor. Brownstown's one doubles beat Seymour's one doubles team of Sam Schmidt and Will Reinhart 6-4, 6-4.
Two singles were down after the first set, losing 3-6. Then they bounced back and won the second set 6-1. Owls Trey Hohenstreiter and Pablo Jimenez won the third set 7-5 to clinch the game and win the Owls 9th Sectional Title. Three singles Isaac Harden lost his match 7-6, 3-6, then 6-7. The final score was Seymour 3, Brownstown 2.
When asked what it felt like to beat rival Brownstown to win sectionals, Seymour's coach Brad Emerson said,"Of course winning sectionals is always our goal, but beating a cross town rival to do that, makes it much sweeter."
Coach Emerson also mentions the improvements throughout the entire season, saying, "The team made huge improvements with the serve when we started using the correct grip, that helped us win easier points." 
About the Contributor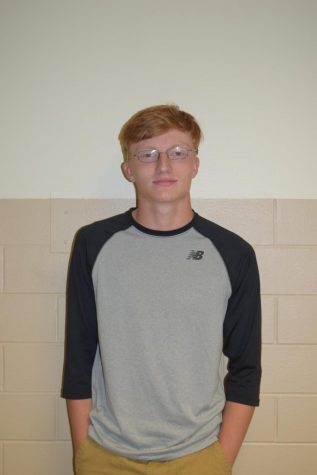 Brandon Terrell, Sports Editor
I am a Senior at SHS, and I play tennis. I go by BT. This is my second year in Newspaper. And I like to write about any and all Seymour High School Sports....