TCU's Cinderella Story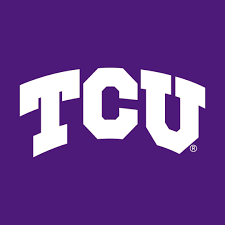 Whether you hate them or not, there's no denying that TCU had a Cinderella story this season. 
They started the season as an unranked team. They beat Colorado, Tarleton, SMU, then beat Oklahoma. That game was the official start of something special. The AP poll had TCU ranked 17 after the win. They kept crawling for a higher spot in the poll. That's exactly what they did. They climbed higher and higher until they had the three spot. Which is sort of ironic since that ranking came after a loss to number 10 ranked Kansas state in overtime. 
Despite that loss they were given the game against Michigan the College Football Playoffs. The game itself was pretty good with TCU coming out on top by a score of 51-45. That meant that they patiently awaited to see who their opponent would be in the National Championship game. Their opponent, Georgia, who also had a great game against Ohio State was their next and final challenge. 
The game was very much of a snooze fest with Georgia's 65-7 blowout. Sure, the ending definitely was not the ending we wanted for the Cinderella story. From an unranked Big 12 team to a National Championship team in one year is definitely a Cinderella story.