A rising star: Charlie Longmeier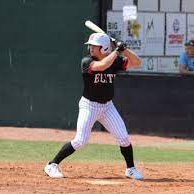 The Owls baseball has a lot of good players, but one player in particular is a standout on the diamond. That player is Charlie Longmeier. 
Charlie is definitely someone who appreciates every opportunity he has. When he walked through the doors on his last first day, he said "it was an eye opening experience and it has taught me to enjoy every moment I have left." He plans to "attend [Evansville] to continue [his] academic and baseball career." He chose Evansville because of "the coaching, the culture, and great academics." If it wasn't Evansville, he would go on to say that "IU would be my second choice." Charlie didn't just play basketball and baseball, he also participated in National Honor Society and DARE.
Like all coaches, boys basketball head coach Kirk Manns had the boys in the gym and weight room for "countless hours." Even just having Coach Manns over the last few years "means a lot that we have stability. And [he] gets the best out of us everyday." Charlie plays point guard and his "role is to run and lead the team." Being a Longmeier, everyone knows his dad, Jason Longmeier, the girls basketball head coach. He was the inspiration that Charlie needed to get into basketball. Like a typical student Charlie always looks forward to "all of [the) HHC games and the Brownstown game." Speaking of the Hoosier Hills Conference, which is a very competitive conference. Charlie agreed and said "yes, we use it as motivation and try to be the best in the conference." The goals Charlie has set near the end of the season are to "keep getting better, win sectionals, and win the remaining HHC games."
And now to where he can really shine; the baseball diamond. And it's all thanks to his dad. Charlie said "I've been playing baseball ever since I was born. My dad is a big reason why I play."  Going to the next level has always been a goal for him. He said that "ever since I started playing this has been my dream." Like almost every high school baseball player, Charlie played travel ball. He feels tha travel ball "has helped [his] game tremendously. It got [him] exposure and put [him] up against the best competition in the world." Between travel ball, high school ball, and everything else, he still finds time to critique himself. He credits his improvement season-after-season on "experience and hard work ethic. I [critique] my game as much as I can and continue to perfect my game the best I can." His best position is "center field" and he feels the same way. Being lead off is a huge honor. Charlie's role as a lead off "is to set the tone of the game," in his opinion. Charlie's goal for this season is very straight forward; "to win the sectional."
I asked some people to describe Charlie. Justin Laiz, a teammate of Charlie's said that "Charbats is the G.O.A.T." The varsity baseball coach, Jeremy Richey, said "Charlie is a great player that works hard every day. He is always leading by example." I also asked Coach Richey to describe Charlie in one word. His one word: "explosive."
Name: Charlie Longmeier
Hometown: Seymour Indiana 
Parents: Jason and Bridget Longmeier
GPA: 4.359
Plans after high school: Attend the University of Evansville to play baseball 
Clubs/activities: Basketball, Baseball, NHS, DARE 
Favorite food: Pizza
Favorite college team: IU
Favorite cartoon growing up: Mickey Mouse 
Nickname: Charbats
Favorite Book: The Blind Side 
Favorite Quote: You can do all things through Christ who strengthens me. 
What was it like attending Seymour High School: It was a very good experience and I take pride in representing my school and community.