Cummings commits to IU Kokomo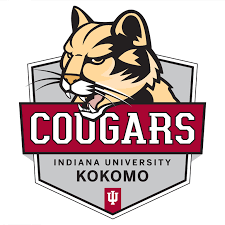 Heather Hayes, head volleyball coach at Indiana University Kokomo says she likes to recruit versatile players, athletes who can play more than one position.
Cali Cummings, a senior at Seymour high School, signed a letter of intent on Wednesday to play volleyball at IU Kokomo.
"Cali is a tremendous athlete who has the potential to play all three front row positions," Hayes said. "We like her ability to make an impact right away. That's what we're hoping for. We like the versatility to play all three front row positions. She can do it, so I think that's what makes her a little more deadly, harder to keep off the court."
"She is such a wonderful teammate, a wonderful person, and that is kind
of what matters first and foremost," Hayes said. "But, obviously we want somebody who has the talent to play volleyball, of course. I think what makes her so special is just how great of a culture player she is, and what a great teammate she is, on top of being a good athlete. That will fit really well with our program."
Cummings was a 4-year varsity award winner at Seymour, and she helped the Owls go 28-5 last fall and 54-10 the past two seasons.
"Whenever I think of Seymour volleyball there is nothing but just good feelings," Cummings said. "I think it's really changed me as a person, and made me who I am today, just having those experiences, and being pushed to be better. I wouldn't have traded it for anything."
At the awards program after last season, Cummings received the blocking award for having 59 blocks and she was named Hoosier Hills Conference honorable mention and was named to the academic all-state team.
She said, "I decided on Kokomo mainly because of the culture, the coach and the girls. Whenever I got to campus I just knew it felt like a second home. It took me a while to really weigh my options, but when I was there I just had a feeling I could be there for another four years, and just the town in general. It's just a great place with good people."
Cummings will join former Seymour volleyball player Maggie Connell on the Kokomo team. Connell will be a junior with the Cougars this fall.
Cummings, a 6-footer, said she played in the middle a lot for the Owls. "Playing the middle is fun because I get a lot of opportunities to block. Getting a block is a great feeling. I feel outside is a little bit easier of a position. I do enjoy my time that I get to spend out there."
Owls head coach Angie Lucas said, "I feel like she will do the same thing there that she helped us here, that is her blocking presence at the net. That is very good, and she has really developed into an offensive player, and she is going to score some points for them as well."
"So I think what she is going to bring is very similar to what she did for us," Lucas continued. "She is just athletic. She jumps well. She will put up a nice, strong block for them. I think at that level it is so important defensively. It's a great fit for Cali because she is going to fit right in, and I know she really likes the coach and she likes the culture of that program.
"That is something we have really worked hard on here, so it's very similar. I think she feels at home there. There are always things you learn going into a new system, so there will be a learning curve for her at first. But she is going to work at it and she is going to do great."
Cummings said she played club volleyball since eighth grade. "By fourth grade I was in the gym (playing volleyball). As much time as you can get, and as many reps as you can get it's going to be helpful no matter what, just having time in the gym. I think starting at an earlier age is definitely helpful.
"I enjoy that high level of competition because you want to win among other winners. You don't want to lower yourself just to be able to win."
West Virginia, Ohio and Kentucky.
"Each year we look to make a bigger mark, and I think Cali is the type of athlete that can help our program and take another big jump forward," Hayes said. "We have really high aspirations and high goals with her class to come in and help the rest of our team do some really big things next year so she has the potential and skill set to make an impact as a freshman."
"She has a really good knack for blocking. I don't think that is a skill particularly taught a lot. She has this natural ability to block the ball over the net that I don't see a lot in high school athletes. I feel like I have to teach it a lot at the college level, and she kind of already has that naturally, so I'm excited about and building upon what she already does really well."
Hayes said, "We are arguably a top 30 team in NAIA. We won 30 matches last year. We've won our conference eight years in a row. We've made the national tournament eight years in a row, and we've only had a program for 12 years."