Album Review: The Car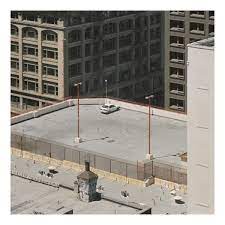 Arctic Monkeys is a British-based indie rock band that's popularity has spread to millions across North America.  They recently released an album in October titled The Car, and feedback from fans has certainly been mixed overall. 
The album features a newfound orchestral approach, with beautiful string backgrounds accompanying Alex Turner's smooth vocals. The laid-back, lounge style pairs nicely with the general jazz/funk vibe of the album. Whilst the band's previous albums focused predominantly on more youthful, carefree topics, these newer songs invoke a more melodramatic sense of longing and blues. The lyrics are more intricate to Alex Turner's life, as he has written most of the songs for The Car whilst spending time on the West Coast in America. In a way, some of the lyrics feel like a sentiment to Turner's life as a musician, specifically whilst touring in America. A popular song, Jet Skis on the Moat, has these lyrics, "is there something on your mind/or are you just happy to sit there and watch/while the paint job dries/when it's over, you're supposed to know." To me, these lyrics seem like Alex Turner is reminiscent of his youth, and is dealing with complex concepts of happiness and satisfaction in life. 
Despite the raw emotional essence of this album, it is the first Arctic Monkeys album that has not had a number one spot on the charts. Additionally, many fans on social media have expressed their disappointment with The Car on social media. According to a user on an Arctic Monkeys fans subreddit, "Well, folks, I am sad to say this is the first album I'm sitting here deflated! It has a couple of good songs…just not got that Arctic Monkeys vibe as a whole." The disappointed fan also referenced their love for an earlier Arctic Monkeys album, AM, which is by far the most popular, even today. Many users agreed with this commentator, expressing how they expected something with a more upbeat tempo.
In my opinion, I think that The Car is a prime example of how artists change and grow with their work. Turner is around 37 years old, and it's been about ten years since the band's most popular album was released, when he was about 27. I think there's a large difference in someone's state of life between those two times, and it's fairly normal for the music now to seem more mature. While AM will always be one of my favorite albums due to its dramatic guitar riffs, revamped rock style, and cool and collected lyrics, I am still appreciative of the vibe of this new album. I believe that it examines the artists' lives more closely, and is more relatable as a whole.