Preparing for the Future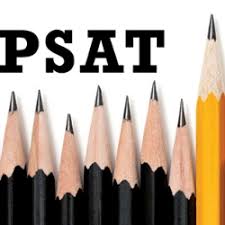 On October 11, 2017 the sophomores and juniors who chose to do so took the PSAT. PSAT stands for Preliminary Scholastic Aptitude Test. This is the first year it has been offered as a choice for sophomores. In previous years, it has been mandatory. Juniors also had the choice to retake it again this year if they felt the need to do so. The PSAT is a practice test for the SAT, which is a requirement to get into college. The SAT is taken in junior or senior year. The PSAT not only helps to prepare for the SAT, it helps with AP classes. If a high enough score is received on the PSAT, an aptitude test is not required to receive a college credit.
The PSAT is about a four hour test, and consists of four sections. The sections are as follows: reading, grammar, math without a calculator, and math with a calculator. English and math are some of the most important subjects one needs to be proficient in. Cesar Lopez, sophomore, said, "Knowing more or less what to expect from the SAT is definitely a benefit you get from the PSAT".  Not only can it help to know what to expect it also can help to receive scholarships.
Many people recommend taking this test before the SAT. "I do recommend taking it because you experience what it's like to take a big test that can really help you in college. Plus, you get to see ahead of time of what each test is like," explains Sophomore Rhionnan McGrew. The PSAT is a test that is free to students and is very beneficial. 
This test is a huge step in preparation for the future. It gives many benefits, from scholarships, to preparation for college.