Dealing with stress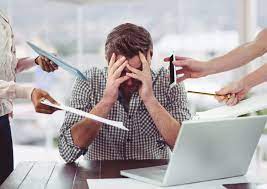 Stress can be a tough thing to manage no matter who you are or where you are in life. Sometimes, we're irked by a test we have the next morning. Other times, the thing driving our stress can be much larger than something so simple.
Whether you're a freshman, a senior, or maybe even a teacher, you've definitely had to deal with the nagging feeling of being stressed out. Here are some helpful tips to get you through difficult times:
 Identify what's causing your stress
Talk to others.. vent!
Take a break
Take care of your body
Make time for yourself to unwind
Remember what REALLY matters!
Remember that you're a capable and awesome human being. You can do all things. Owls will!