What Can White Noise Do For You?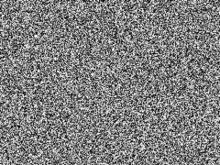 Goose, Staff Writer
March 10, 2023
White noise is noise containing many frequencies with equal intensities, basically, background noise. Did you know however, that it may have some practical effects in your day to day life?
First, we have to understand white noise and two of its categories, pink noise and brown noise. White noise might be static, or a vacuum, or any noise similar. White noise has been observed to help infants fall asleep faster, that's why your mom might turn on the vacuum when the baby is crying. Next on the chopping block is pink noise, which is essentially white noise at a lower pitch, and is comparable to a waterfall. Finally we have brown noise, which is pink noise at an even lower pitch, think of rainfall or a shower.
"Great, lovely, how can I apply this though?" My oh my, am I glad you asked. According to the National Library of Medicine, white noise can reduce crying in infants, it can improve work performance, and it might even be able to help counteract symptoms of ADHD. How intriguing.