Doo-Wops and Hooligans, an honest review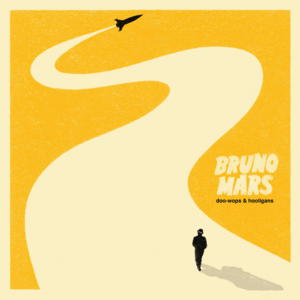 Bruno Mars is a massive singer/songwriter. However, he got his start somewhere. That singing career started with a debut album, Doo-Wops and Hooligans. Without this album, I bet hardly anyone would know him. Yes, he was a big songwriter and wrote songs like "Forget You" by Cee Lo Green, "Right Round" by Flo Rida, "All I Ask" by Adele and others. This album includes some of his biggest hits such as "Grenade," "Just the Way You Are," and "The Lazy Song." The album peaked at number three on the Billboard 200.
The album includes other good songs such as "Runaway Baby," "Marry You," "Talking to the Moon," "Count On Me," "The Other Side," and my personal favorite, "Somewhere in Brooklyn." There's a few others too. 
None of the songs are bad though! The album is a solid and respectful 10/10.