Do You Like a Mystery?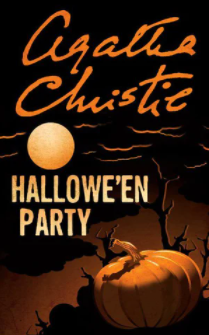 As the season changes the feeling changes, the season is becoming spooky. Are you a reader? Do you love a good mystery? If that is the case, sitting down with a good book on a breezy fall day will suit you. As an avid reader, you want to find  a good book that captivates you, and this one will. Agatha Christie was an award winning author who wrote more than 80 novels and story collections!
Currently, I'm reading one of Agatha Christie's books, Hallowe'en Party. This book captivated me by the preview.
"I SAW A MURDER ONCE!" Joyce boasted. "I did, I did!" But who at the Hallowe'en party would believe a thirteen-year-old with a reputation for lying? Later that night, Joyce was found kneeling beside a bucket of bobbing apples. Her head had been held under water until she drowned. Obviously someone at the party had had a reason to believe the shocking truth of the girl's story. But who among the few grown-ups present- the mothers and aunts, the vicar, a local schoolteacher- would turn a child's game into a brutal act of murder?" -Agatha Christie
If you are already a fan of Agatha Christie I suggest you to buy her books! I've bought multiple books from ThriftBooks! Happy Reading!