Welcome To The Metaverse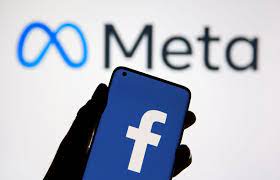 What is the Metaverse?  To the average person, this may sound like a futuristic galaxy, a realm beyond our reach; that is not the case. The company formerly known as Facebook has announced their ambitious plans for a virtual world that will revolutionize social media, and has transitioned to a new company name: Meta.  After many altercations and privacy issues in the last few years, CEO Mark Zuckerberg has announced that the company will be facing these issues head-on with this company rebranding.  This new name not only means new security protocols, but also a new age of connectivity.  
During Mark Zuckerberg's keynote speech on October 28, he introduced Meta and everything that they were hoping to achieve in the near future.  He explained that "[They] believe the Metaverse will be the successor to the mobile internet, we'll be able to feel present, like we're with people no matter how far apart we actually are." This is a highly ambitious goal, even for a company with a net worth of over 966 billion dollars.  
Even with these grand ideas for a virtual world slowly coming to fruition, the issue of privacy is still just as prevalent as it was in early October.  Meta is a chance for the company to change their security protocols and their public image in the midst of Capitol hill hearings and whistleblowers.  On the company website, it states that, "We are transparent about how our products work and the data they collect. We communicate clearly and candidly so people can understand the tradeoffs we considered, and make informed decisions about whether and how to use our products." They have also announced that they will be removing advertisers' abilities to target people with promotions based on interactions with content.  This is a welcome change for Facebook users who have experienced problems with these things in the past. 
Even with all of these promises,however, there are still many critics.  The Guardian states that "it seems like Zuckerberg has probably already had enough influence over reality without adding virtual reality into the mix too."  Another article from Bloomberg explains that "others embraced a parallel with cigarette maker Philip Morris, which changed its name to Altria in 2003. 'Facebook is following in the footsteps of Big Tobacco after the industry was exposed for its toxic and deadly impact on society,' Mike Davis, president of the Internet Accountability Project, a Facebook critic, said in a statement."  These criticisms are very valid and need to be taken into consideration when looking towards the future of social media and the Metaverse. 
The new virtual universe that Meta will bring to the table, if successful, will change the way we interact with other people and our world.  With integrated virtual reality and larger social networks, our world will be more connected. The only downside; it will remove us farther from the world we live in.   Ultimately, only time will tell whether this change will be beneficial, or detrimental to our society.