SZA's Returns to Making Music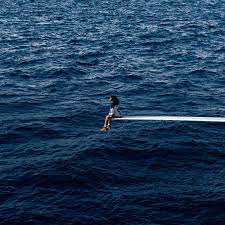 After five years, R&B/Soul artist SZA makes a return to making her own music and releasing her new album SOS.  Her album's already made so many great achievements by dominating the Global Spotify Top Song Debuts this last weekend and by making this female album with the most top 10 hits in US Apple Music History. Her music continues making more great accomplishments as she gains more listeners through many other social media platforms.
SZA is the type of artist that anyone, especially many teenage girls or young adult women can relate more to.  As girls get older we get in different relationships. Some last longer than others meaning some affect us more than others. When girls go through a heartbreak, we usually go through many different stages to finally get over it. SZA does a great job in her songs to express all these stages. In the making of SOS, there were different moments of purity and sentiment where SZA goes through the discomforts of healing while she also tries to find herself again. She embraces this new confidence, where she doesn't need anyone to help save her from the depth of her emotions.
As girls, we go through stages of pain, identity crisis, missing the person, subtle healing (finding ourselves again) during a heart break.
If you're in the pain stage such as wondering where you went wrong and why you can't make the relationship work again, give "Too Late" a listen.
If you're in the identity crisis where you get a new haircut, get all ready to try and get your confidence back, but you can't seem to get your spark back, you should listen to "Special."
If you're missing your old partner give "F2F" a listen. Once you get past the hardest stages of the break up, realizing you don't need to rely on a significant other for your happiness,  and gain your spark back felling better than ever, you can listen to "Conceited" and "Forgiveless."
I would definitely recommend listening to SZA's music, especially if you're a teenage girl or a young adult woman. SZA also does a great job in having different varieties of genres of music in her albums. Overall, I think her music can be a good way to cope in any type of situation.