The D.A.R.E Role Model experience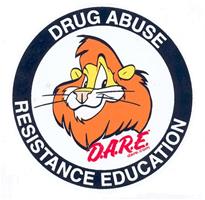 Seeing the looks of awe and wonder in these 5th grader's expressions as we describe the far off world of Seymour High School brings me back to when I was in their shoes.  It's only been six years, but it feels like a lifetime ago that I was one of them, looking at the larger than high schoolers, sitting in our classes' tiny plastic chairs, talking about the harm that drugs and negative peer pressure can cause.  I didn't understand the impact they would have on me then, but now I see the influence D.A.R.E Role Models can have on young people.  
It's an unusual feeling being back in your old elementary school.  It feels cramped and bright.  The hallways look the same, with a few minute differences, and you recognize the classes that you used to be a part of.  Walking into the first of two sessions for the day, there is a line of tiny plastic chairs. We sit.  The questions asked by the fifth graders range from "What is the best thing about high school?" to "What's a time you've been peer pressured?" Some questions are well thought out, and others not so much.  Each one gets an answer.  When they hear the answers to their questions, they seem to be in shock.  As if they're thinking "Wait, people vape in the bathrooms at your school? That's crazy!" or, "You can leave school early to work; I want to do that!"  Hopefully, through the advice we've given them and the memories and experiences we've shared, they will know to make the right decisions when the time comes.