The Columbus Philharmonic: A tradition of excellence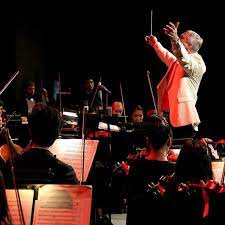 Do you enjoy attending events outside Seymour? Have you ever attended a live orchestra performance? The Columbus Philharmonic is the place for you.  Performing and rehearsing in Columbus, the philharmonic has a vast repertoire of pieces they perform and numerous concerts to attend each month. Formed in 1987, the Philharmonic has brought music and vibrancy to the city of Columbus for over 30 years.  It is a must-see for anyone visiting Columbus.  
As well as being a great place to experience professional music close to home, it is also the parent organization of multiple youth organizations such as the Philharmonic Youth Orchestra and the Columbus Children's Choir.  The Philharmonic welcomes everyone and encourages the youth of Columbus and surrounding areas to engage in musical education. 
The Philharmonic Youth Orchestra is an organization welcoming children who are passionate about playing music. There is a vast string section with many young, talented musicians. The wind, and percussion section contains few, but they're advanced.  This organization has opportunities to play with the professional Philharmonic and go on small tours in the Columbus, Indiana area.  It is a great part of the Columbus musical experience. 
This music organization has engaged and inspired the youth citizens of southern Indiana for many years, and will for many years to come. The directors all enjoy their jobs and are passionate about music, you're guaranteed a wonderful experience. To learn more about this organization, visit https://www.thecip.org/.