Dancers Studio Presents: The Nutcracker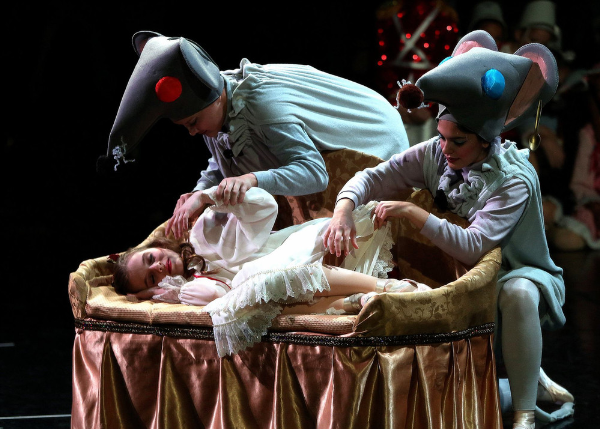 On December 16th and 17th, 2017 at 2:30, Dancers Studio will be performing The Nutcracker at Columbus North High School. Since 1991, Dancers Studio has performed The Nutcracker every year. Dancers Studio is a 501(c)3 not-for-profit organization, that provides need based scholarships and special needs dance classes.
Anyone and everyone is welcome to become a part of the studio. Donations are also welcome. The donations will be applied to: scholarship students, elementary students attending Dance-in-Education performances, current and future dance students who receive professional instruction from our teachers, The Smiling Dog Costume Shop, and all the students who benefit from the classes.
Volunteers are also welcome to come and help. Volunteers can: help costume shop seamstress, performance help: concessions at performances, stage crew, donation of water/snacks for dancers, check in/out tables, supervising dressing room, video recording of performances, and fundraisers. Community members and volunteers who wish to do so can be a part of The Nutcracker.
The studio is ranked by levels of age and ability. Level seven is the most advanced dancers, and level one is for the dancers that are just beginning. Every October the levels find out which part they will play in The Nutcracker and begin to learn their part. All dancers are excited to push themselves to see what they can do and create something beautiful. All the volunteers get to learn simplistic dances that are fun and timeless. It is a wonderful experience to see all of the talent the dancers have.
Clara (protagonist of the story) is played by Addison Jones. Addison spend most of her Saturdays practicing her part, along with the rest of the dancers. Addison says, "Most Saturdays, we have rehearsal for The Nutcracker. My rehearsal times for Clara depends, but generally the closer we get to the show, the longer the rehearsals get. They are usually two and a half to four hours long. I also have a 30 minute class two days a week to work on a scene with the younger kids."
For some students, this is the best time of the year. The Nutcracker is where they get to carry on with a tradition at Dancers Studio and listen to the music that is well known and loved dearly. One specific dancer, Cassidy Klave has been dancing for nine and a half years, and has been at Dancers Studio for four and a half  years. She has practiced outside of her class to improve her balance, posture, and technique. She has improved immensely over the years, and she still continues to improve. In The Nutcracker, Cassidy plays a mom (Act I) and is in The Waltz of the Flowers (Act II). Cassidy said, "Of course I enjoy other shows and normal classes, but I would say that The Nutcracker is my favorite part. I enjoy the fast pace and new experiences I go through. I have found that I grow the most in dancing and as a person in general during this time."
Tickets are available online at http://www.dancers-studio.org/ or at the door. The cost is $10 for a child or student, and $20 for an adult. This is a fun experience to get culture and learn what Clara must go through during her dream. It is filled with good versus evil, sword fighting, and celebration. It is definitely not something to miss!
About the Writer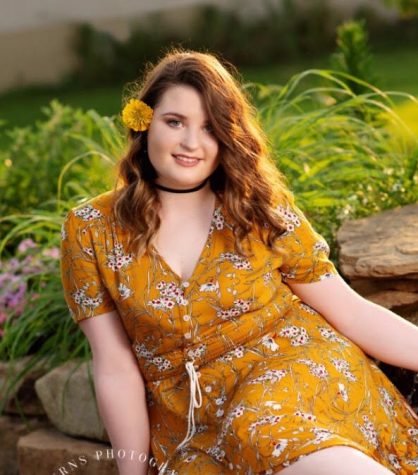 Phoebe Hughel, Editor
This year I am a senior at Seymour High School. I have been in newspaper for three years and this will be my last year. I plan to go to college for nursing...