The Momo challenge *TRIGGER WARNING*
*The following article contains disturbing images and other suspect infomation. Reader discretion advised.*
The Momo Challenge has recently brought a storm on the internet to young children. It is an online "game" that encourages children to perform in self-harm and the harm of others. It is described as a WhatsApp "suicide challenge," its idol being a woman with dark stringy hair, pale skin, giant eyes, and thin lips in a wide smile. This "woman" sends instructions to young children on how to be physically destructive.
The Momo Challenge is based off a myth that is now becoming a reality. It started out in the UK and was immediately noticed following a string of suicides. Police warned schools and parents of this challenge yet it continued to spread. After a lengthy investigation, the NSPCC, the National Society of Prevention of Cruelty to Children, had no evidence showing that the Momo Challenge was not posing a threat to children. A Samaritan spokesperson stated, "These stories being highly publicized and starting a panic means vulnerable people get to know about it and that creates a risk."
This story became news headlines when a report came out about a 12 year old girl, and a 16 year old boy both from northeastern Columbia killing themselves after receiving messages from "Momo." According to the media, the boy knew the girl and he passed the "game" along to her before he killed himself. She, too, was found dead two days later.
A concerned mother from Bolton, Mexico, reported to Facebook, "(her seven-year-old boy) told his school friends that doll-like creatures would kill them in their sleep. When I collected him from school the teacher asked to talk to me. She said he had made three kids cry by telling them that Momo was going to go into their room at night and kill them. When we got home  I spoke to him about this and he told me some kids at school had told him to look at the  "Momo Challenge," which he did."
Fox News claimed that "Momo" was "linked to theft of personal data, harassment, extortion, anxiety, depression, and insomnia as well as widespread mass homicide."
It is known that this "game" started in Mexico where players would "challenge" each other to communicate on WhatsApp with an unknown person known as "Momo," a sculpture located in the State of Tabasco, Mexico. The statue was initially believed to be a piece by Japanese artist Midori Hayashi, but is in actuality a sculpture created by Japanese special effects company Link Factory and displayed at an art gallery in Tokyo, Japan. Many Japanese directors and film students have used this sculpture in the production of horror movies in Japan.
Overall, this "game" is real and it is spreading fast. Do not try to find "Momo." "Momo" can convince anyone to do anything if the mindset is right. Be careful and stay away from internet "games" that could be dangerous.
About the Writer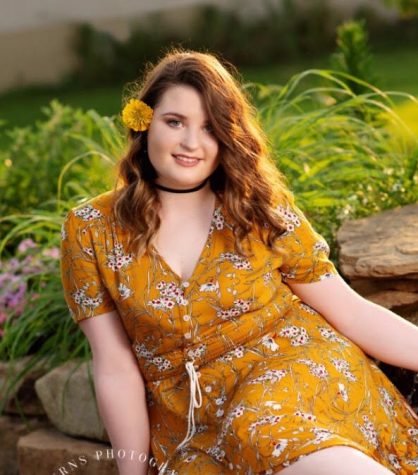 Phoebe Hughel, Editor
This year I am a senior at Seymour High School. I have been in newspaper for three years and this will be my last year. I plan to go to college for nursing...