Unified Track practices start March 8
ATTENTION TO ALL BOYS AND GIRLS INTERESTED IN RUNNING UNIFIED TRACK THIS SPRING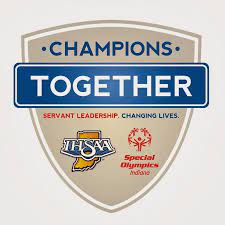 Do you like to participate in track and field events? What exactly is Unified Track? Unified Track allows you to participate in all aspects of spring track while forming a life-long friendship and championing a fellow student. This experience will change your life. Check out this IHSAA link to learn more about Unified Track.
Please join our Google Classroom (code: 4kzapnp) and fill out the form if you are interested in joining!
Make sure you have an up-to-date physical and final forms filled out.
First practice is March 8th!
All are welcome.